Caronte Consulting is a Research and Development company. We are the ally par excellence that helps the customer in creating new innovative ideas in the field of Information & Communication Technology.
We always start with a careful analysis of the state of the art in which we are called to operate, examining the client's resources and its organizational structure. We help the customer to understand if the solution of the problem actually increases the value produced by his company, deciding which are the customizations to be made and any future developments.
Our devices can be used in any type of industrial process, from the field to the finished product.
Improve the quality of finished products, increase and optimize production and reduce energy consumption by stabilizing production processes using innovative and customized systems.
The use of new technologies in the field of Industry 5.0 combined with years of study and passion generates continuous internal research and development, aimed at creating increasingly advanced devices. The process of conception and subsequent implementation takes place through artificial intelligence and computer vision, IoT, neuronal networks, computer vision, spectrometry, biometric systems for individual recognition, software development and genetic algorithms.
Caronte Consulting was born as the ally par excellence of all companies with industrial production, pushed towards innovation.
Stay in touch with us through our articles, where we publish all the news about our smart devices.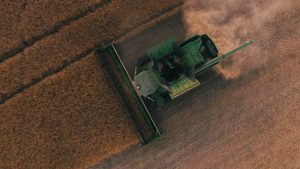 The alarm on the wheat prices is growing, especially durum...