Deimos finds small extraneous elements, non-conformity and microdifects up to 0.1 μm
It is a tool designed to identify point-like elements
Deimos is a device designed to identify, in a homogeneous area, small foreign elements, differences and microdifects. Thanks to its high resolution camera, Deimos can identify very small elements, up to 0.1 μm. It is an innovative device, an ILPS with a low energy consumption, easily programmable and customizable, intended for industrial use and for data collection. It is part of those devices for the next industrial innovation and it is a good investment for Industry 4.0. Deimos is easily customizable and it can be used in many industrial sectors: in food (eg. to identify blackheads and cruscal points in the semolina), in the textile (eg. to identify small defects in fabric and leather), in the paper production (eg. to identify foxing or powders), in the metallurgical industry (eg. to identify defects in laminated products), etc. Deimos can be installed online, on the production plant, to examine raw materials, products and by-products, or it can be used offline from technologists and system operators, or in the laboratory.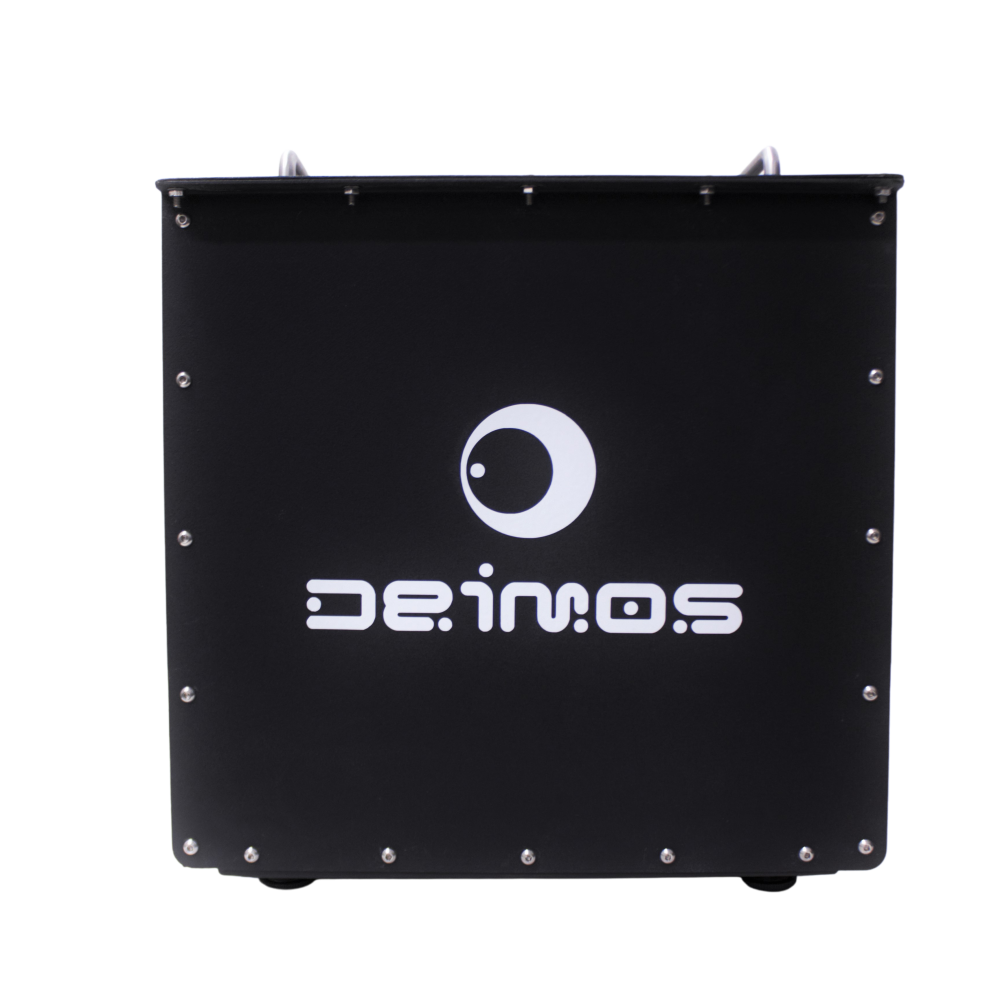 Online and in the laboratory
Deimos can be used in two types of applications: directly installed on the production process, for online applications, or in the laboratory, for offline applications. In both cases, all data generated can be sent (automatically or manually) to PLC, PC or SCADA, MES and SAP systems. The software that drives Deimos can be customized to be used also by technologists and operators on the production plant, to monitor the machinery configurations.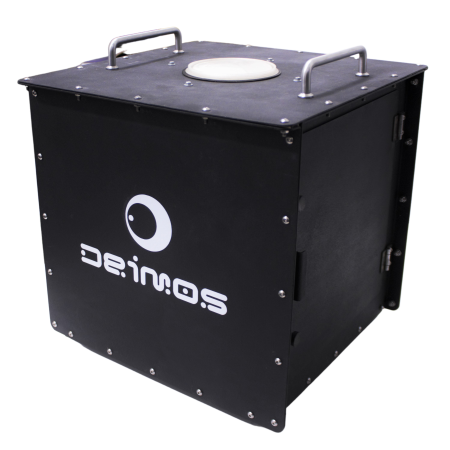 Deimos is a compact tool, built with low energy consumption hardware. It can be easily installed anywhere in the plant. It is equipped with a high-performance camera that scan the element to examinate it closely. Details can be identified inscribed in a circle of 0.1 μm in diameter. Deimos, like all devices made by Caronte Consulting, is extremely configurable. Its performance, frequency of analysis, the communication protocol with other devices and the area that the device scans are customized to measure of the customer's needs. Deimos communicates with the world, with PLC, with the SCADA systems and with other devices using IEEE 802.3 protocols, IEEE 802.11 b/g/n/a-c dual band Wi-Fi 2.4GHz and Bluetooth v5.0. Its communicative ability can be extended, based on the customer's needs, with additional modules such as: RS-422 serial, RS-485 Modbus-RTU, etc.
The system is equipped with a software layer that learns which are the defects and foreign bodies that the operator intends to identify, continuously improving its performance. The Deimos software can be configured to be extremely fast and extremely bunting, identifying in a few milliseconds hundreds of microdifects. You can view the data trend detected from anywhere in the industrial system, even placing different periods. The data that are generated by the instrument can also flead into a PC or on SCADA, MES and SAP systems.
Discover the other devices that optimize the industrial process
Our devices can be used in all types of industry, from the raw material to the finished product.