Deimos identifies micro defects and
point-shaped defects in real time
It recognizes and lists the type and quantity of point elements present
within a sample, regardless of the amount of light (insufficient or excessive)
What is it
Deimos is a device designed to identify small foreign elements, deformities and micro-defects in a homogeneous area. Thanks to its high resolution camera, Deimos can detect elements up to 0.1 µm in size.
Deimos is easily customizable and can be used in many sectors: in food (e.g. to identify black spots and cruscal spots in semolina), in textiles (e.g. to identify small defects in a fabric or leather), in the production of paper ( eg to identify foxing or powders), in the metallurgical industry (eg to identify defects on laminates), etc.
Deimos is an ILPS, therefore an innovative device, with low energy consumption, easily programmable, intended for industrial use and data collection. It is part of those devices aimed at industrial innovation and is an Industry 5.0 investment.
Deimos can be used both for use on the production line and off-line (e.g. in the laboratory), where the operator can add the defects to be found independently.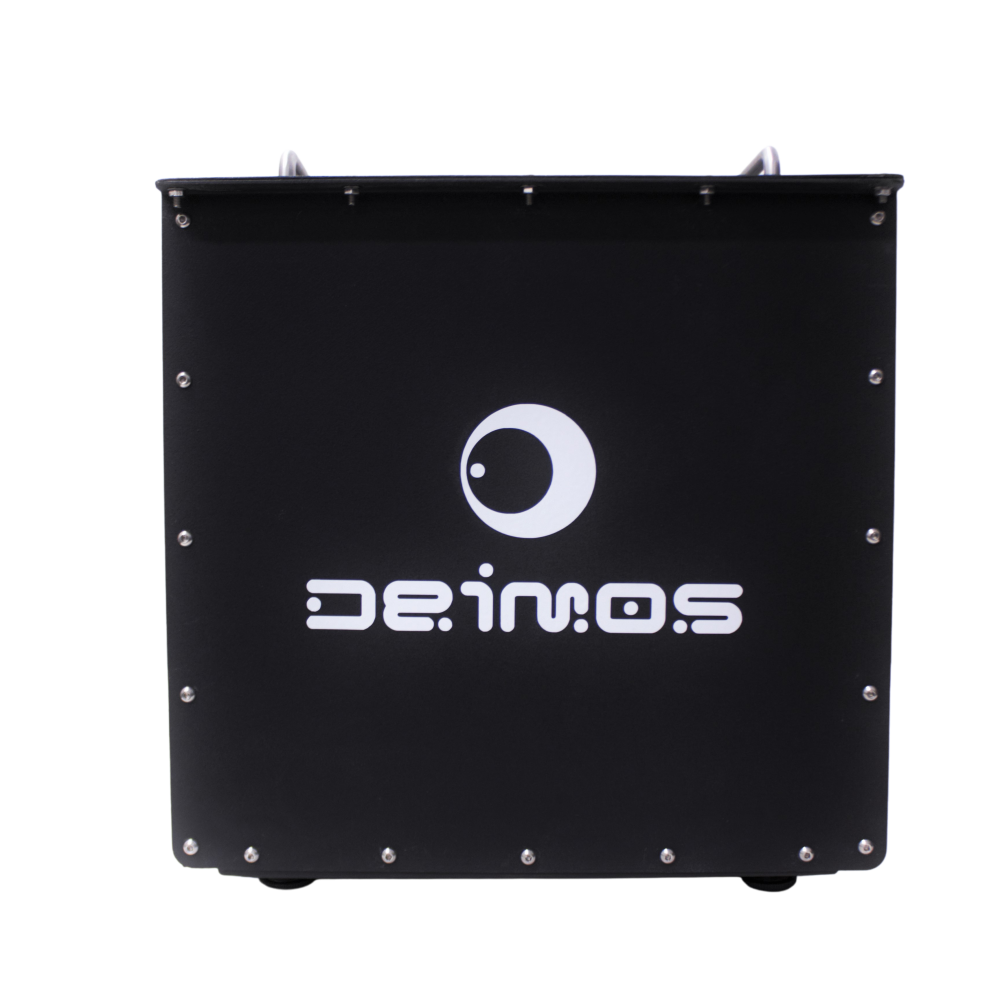 The system is equipped with a software layer that allows it to learn which defects and foreign bodies are that the operator intends to identify, continuously improving its performance. Another important feature of Deimos is its extreme speed: it takes a few milliseconds to identify hundreds of micro-defects. It is possible to view the trend of the data collected from any point of the industrial plant, even by comparing different periods. The data generated by the instrument can also flow into an existing SCADA system.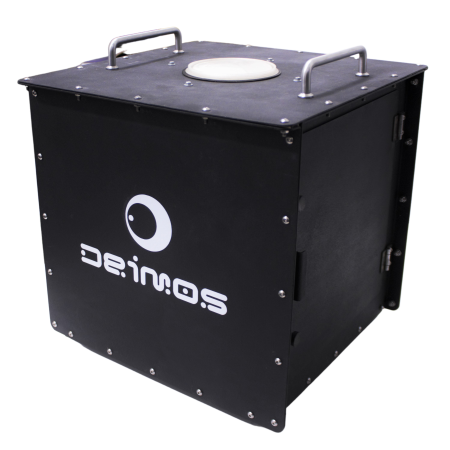 Hardware
Deimos is a compact instrument, built with low energy consumption hardware. It can be easily installed anywhere in the system.
It is equipped with a high-performance camera that closely frames and scans the element to be examined. Particulars inscribed in a 0.1 µm diameter circle can be identified.

The analysis area is customizable.

The device communicates with the outside world, with PLCs, with SCADA systems and with other ILPS using the 802.3 ethernet, 802.11b / g / n / ac dual band WiFi, Bluetooth v5.0 protocols. Its communication capacity can be extended, based on the customer's needs, with additional modules, such as: RS422 Serial, RS485 Modbus-RTU, etc.
Find out about other customized systems that optmize production processes
Our devices can be used in any type of industrial process, from the field to the finished product.