Valery analyzes raw materials determining the product's characteristics
Raw material buyers use this device during the purchase phase to perform analyzes on the product they intend to purchase or check
What is it
Valery is an extremely innovative device and contains all the courage and enthusiasm of Caronte Consulting.
It is an ILPS: an artificial vision system, equipped with an intelligent software capable of determining the characteristics of the raw materials; moreover, it is able to learn the concept of "excellent raw material" as an operator would.
Valery is a tool designed for the food industry segment and is aimed at both raw material buyers and industrial plant technologists.
The goal of this device is to allow the purchase of an high quality raw material, thus avoiding the possibility of acquiring an adulterated product or containing pesticides. This also helps the buyer to determine the right price for the lot being purchased. This device can also be installed online for continuous analysis of all incoming raw materials ready to be processed.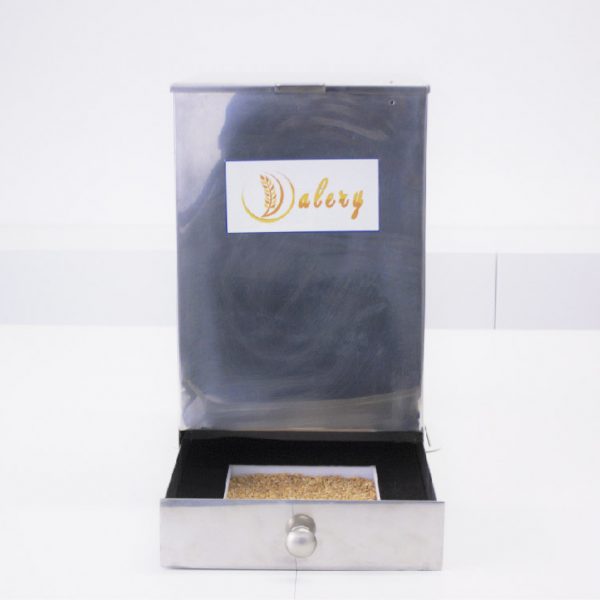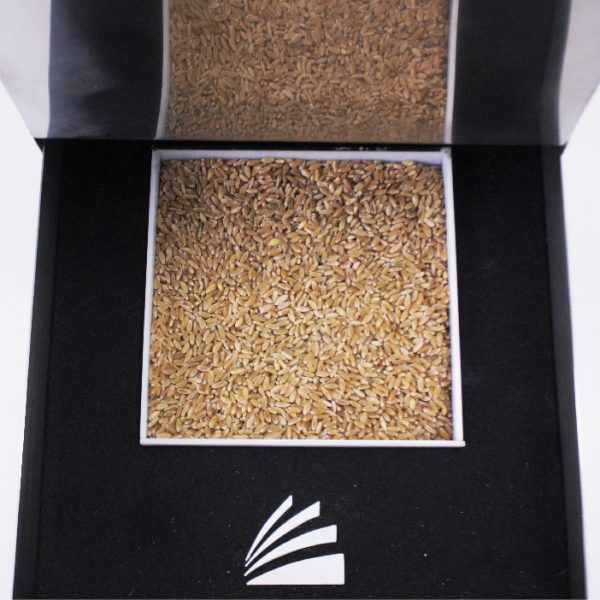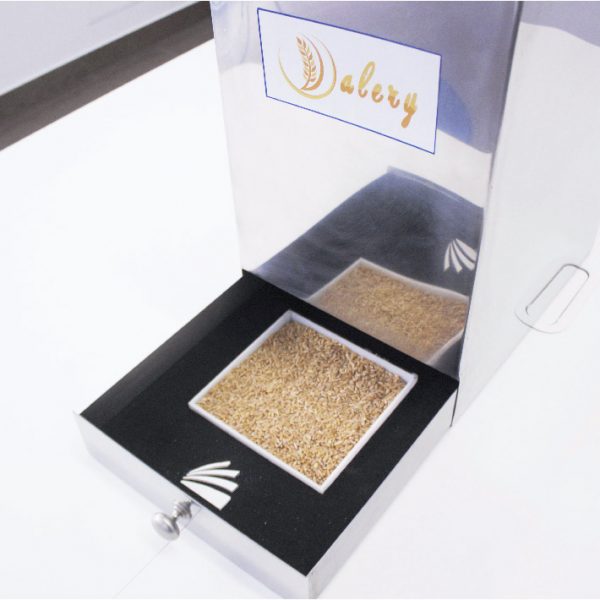 Hardware
Valery is a device built only using ILPSs, innovative devices that have low energy consumption. The energy consumption of Valery is so low that it allows it to be powered by a 12V battery for several hours: it is, therefore, a portable device.
The supports inside are totally 3D printed, so they can be easily customized or reprinted in case of breakage.
The device inside has an innovative spectrophotometer, a laser block and an inspection camera; everything is very innovative. Communication with the world is via a 2.4 GHz 802.11n WiFi connection, so there are no data link cables.
Raw material buyers will be able to install Valery directly in the trunk of their car and turn it on to perform analysis on the product they intend to buy or control.
Software
Valery acquires a high quantity of data on the product and these must be combined to identify the characteristics you want to find. These deductions are performed by an intelligent software that Valery has supplied. The software has a database of product details that the operator determines as "excellent". Valery performs several analysis on a product sample, compares the data obtained with what is present in the database, identifies and quantifies the differences, so returning two values:
la amount of waste in the sample;
maximum yield obtainable.
The software is completely customizable, so it can provide the data requested by the customer.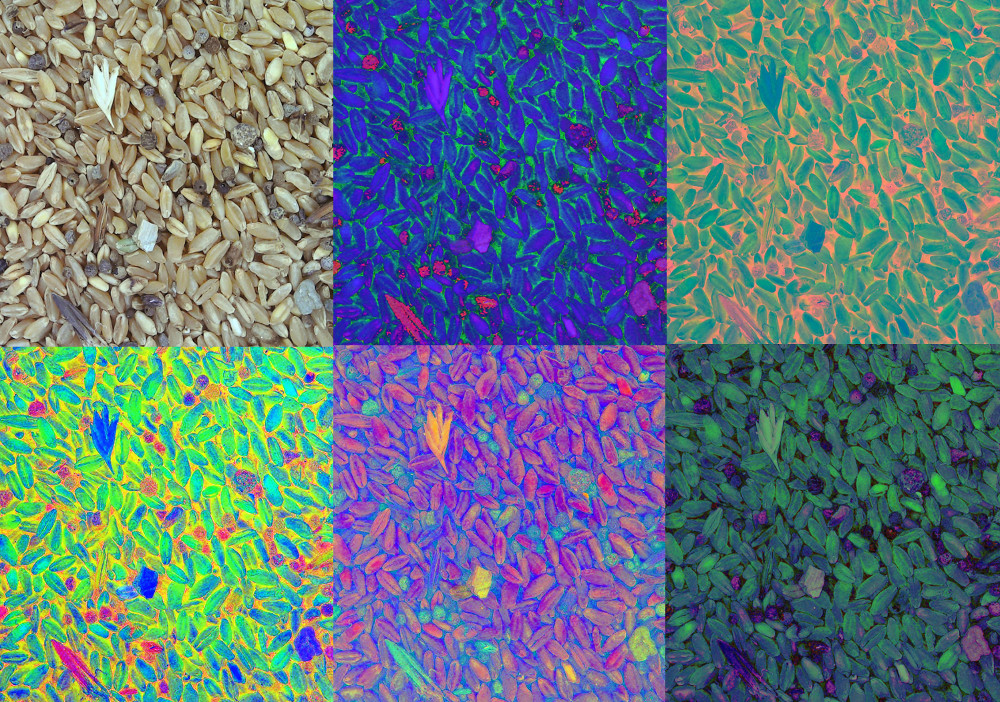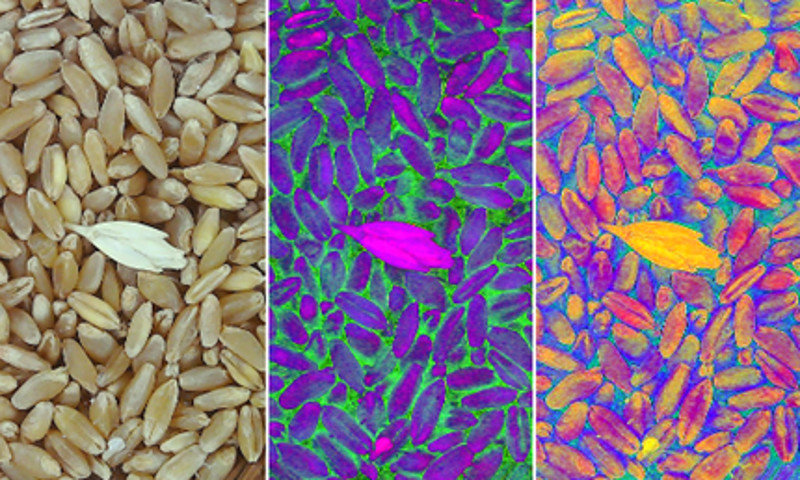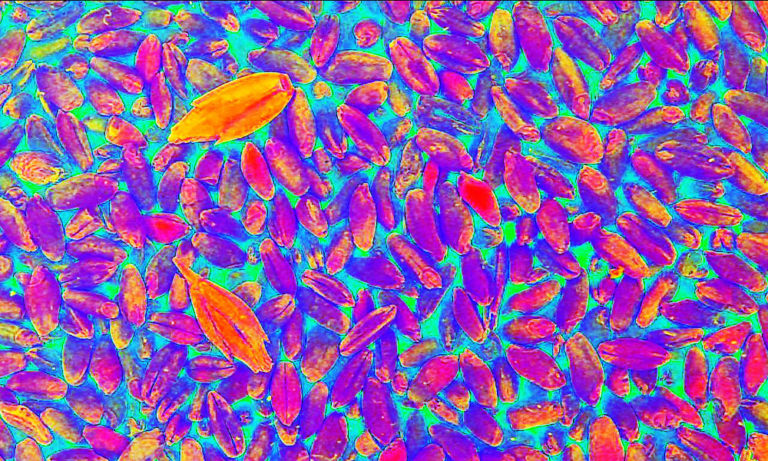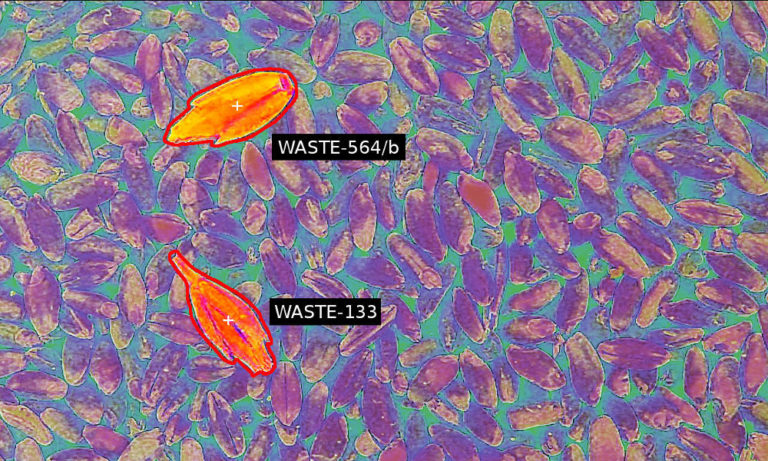 Image segmentation & Pattern recognition
The software is full of mathematical and image analysis tools that allow you to identify some details on the raw material that can be of great interest.
For example, with Valery it is possible to identify the protein level of cereals, the quantity of waste present and the damaged or diseased grains. Through pattern recognition techniques it is possible to identify the type of disease that affects every single grain.
Another interesting analysis that Valery is able to do is the identification of allergenic elements, such as soybeans, among the grains.
Find out about other customized systems that optmize production processes
Our devices can be used in any type of industrial process, from the field to the finished product.