Valery analyzes the raw material, determining its product characteristics
It is useful for raw material buyers, helping to perform a smart purchase by evaluating how the raw material will be processed by the plant. It can be used online, into the plant, to monitor the raw materials during their processing.
Valery is an extremely innovative device and represents all the courage and enthusiasm of Caronte Consulting.It is a smart innovative device equipped with artificial vision capable of determining the product characteristics of the raw material. The device is designed to understand what is a "good raw material", as an user would.So far, the concept of "good raw material" was defined on the basis of the fact that this was fresh, genuine, carefully cultivated, which was free from pesticides or pathogens, which had important nutritional and organoleptic properties, etc.With Valery this concept is renewed: the raw material is also chosen based on how this will be processed by the plant. For example, Valery will advise a buyer to not buy a raw material that has important nutritional properties if they will be discarded during processing! Also, Valery helps the buyer also determine what is the right price for the raw material you want to buy!Valery can be used directly in the plant: the technologists can use it to validate the raw material upon his arrival, before being worked!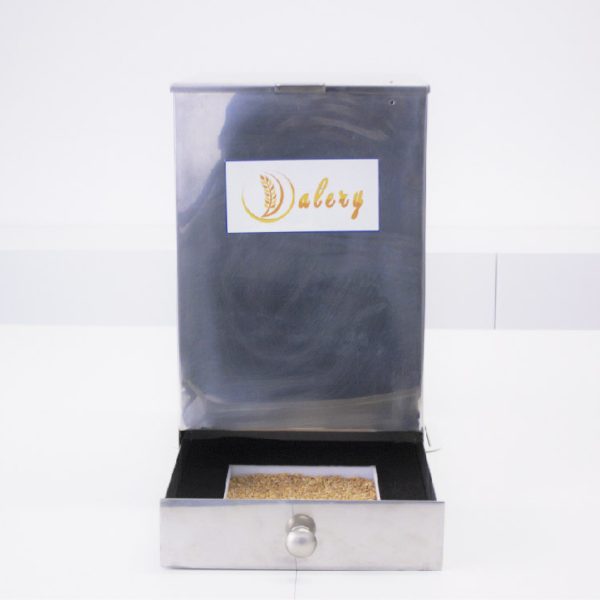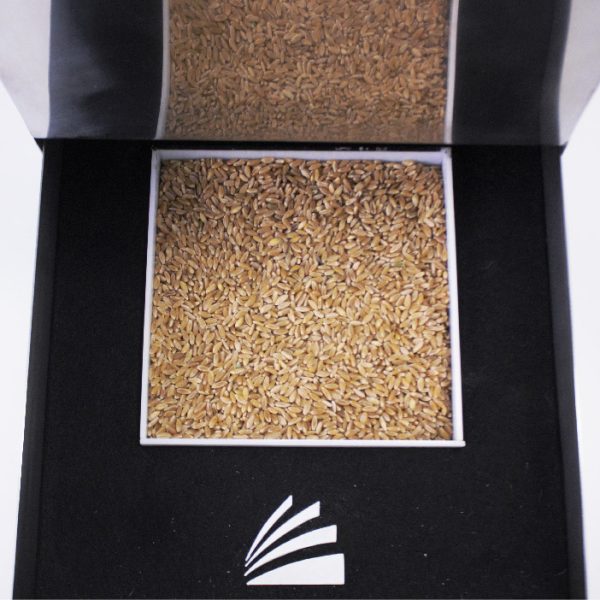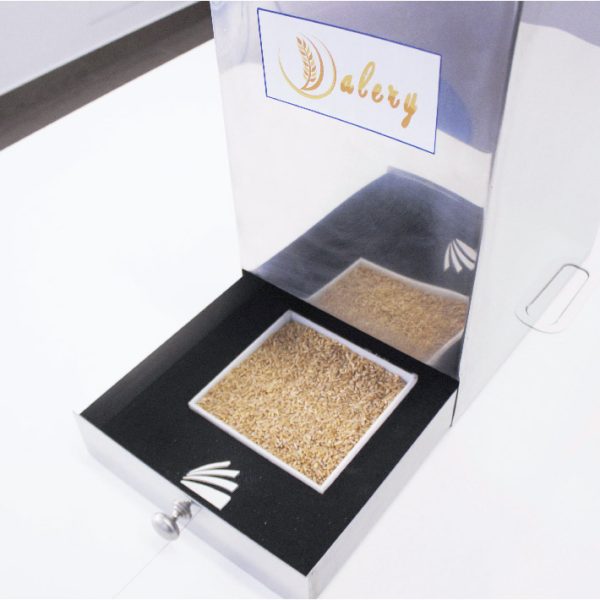 Valery is a complex device and is built using only innovative and performing hardware. Caronte Consulting aims to make the energy consumption of Valery particularly low: it can be powered through a 12V battery for several hours, in fact it can be a portable device. Buyers can place Valery in their car's trunk and use it to perform the analysis of the raw material they intend to buy.All plastic supports inside are 3D printed so they can easily be customized or reprinted in case of breakages.Valery is equipped with an extremely innovative and performing multispectral chamber, to which an innovative spectrophotometer can be combined.Communication with the external world takes place through a Wi-Fi 2.4GHz IEEE 802.11 b/g/n/a-c connection, so cables for data connection are not required!
The real heart of Valery is its smart software that can acquire a high amount of data on the monitored raw material. All these data are combined with each other in order to identify the product characteristics sought by the Customer.Valery has a database of details on the raw material that establish when this is "good". Valery executes quickly different sample analyzes, comparing the data obtained with its database, identifies the differences and returns two value