Mini Phobos is an intelligent probe that measures humidity
Mini Phobos is a device designed for the food industry which integrates with Phobos, able to measure the humidity of raw materials, seeds, wastes and finished products.
What is it
Mini Phobos is an intelligent probe that measures humidity trends and can be configured to perform up to 500 measurements per second.
It is expressly designed for application in the food industry and can be used on raw materials, semi-finished products, waste and finished products.
The device sends the collected data to the Phobos system via Wi-Fi (IEEE 802.11), i.e. without the need for ethernet or signal cables.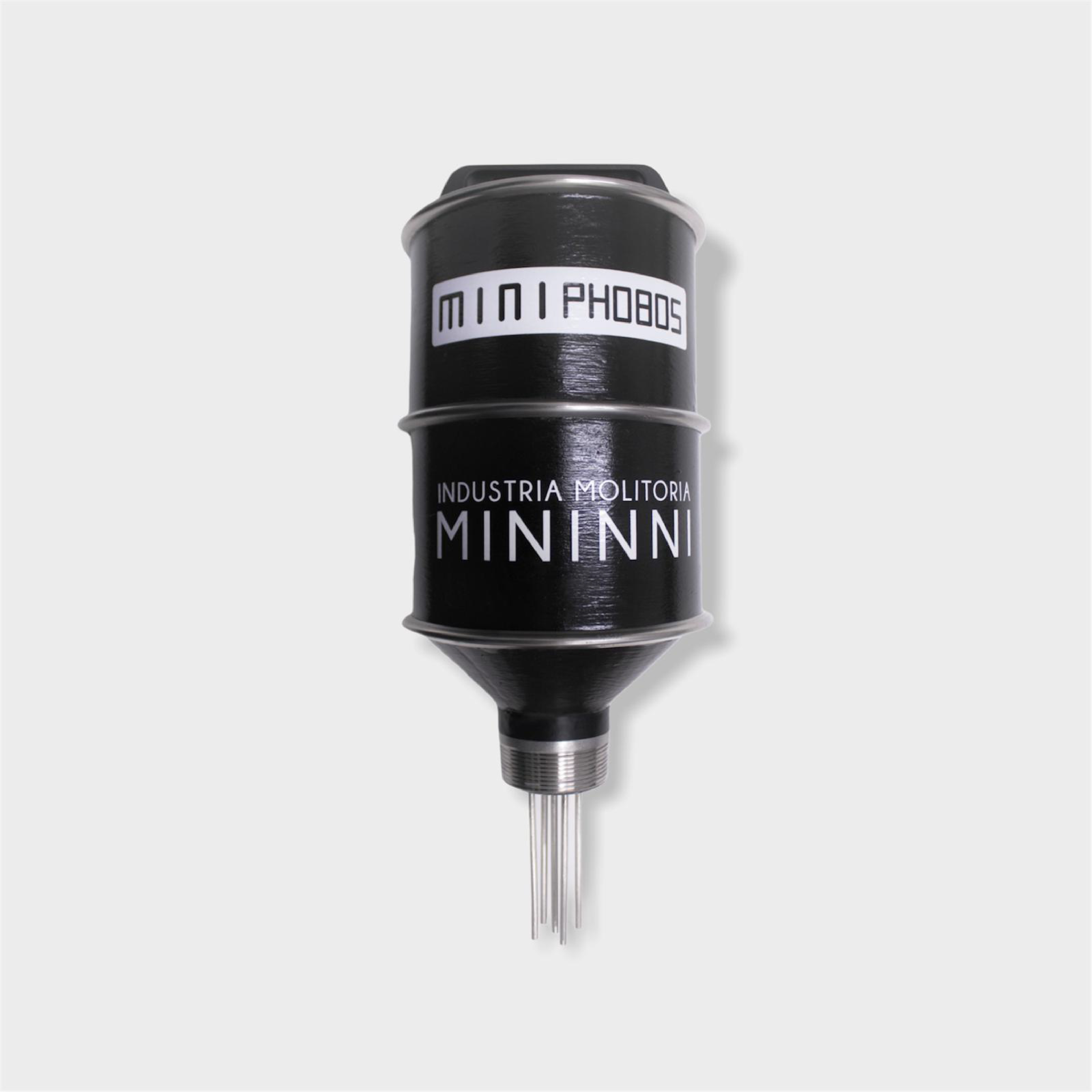 Mini Phobos is an incredibly compact instrument, made using ILPS, which are innovative devices with low energy consumption. It is a device designed to be installed easily by screwing it into a 2 inch bushing, without interrupting the production process.To start the device it is necessary to have a connection to the 230 Vac electrical network, no signal cables are required as the device has a Wi-Fi connection (IEEE 802.11) for sending data.
Tips and precision
Mini Phobos measures the humidity thanks to tips, with which it touches the product. These tips are made of AISI 316 steel, suitable for food use. The number of points can be changed according to needs: it ranges from a minimum of 2 points (for a coarse product) up to 7 points (for an extremely fine product).
The number of tips determines the sensitivity and accuracy of the instrument: for example, using 5 tips it is possible to measure humidity deviations of 0.0018%.
If the tips break, they can be replaced without the need to recalibrate the instrument.
Software
The data calculated can be sent:
to the Phobos system, so that you can help with the correction of industrial variables;
to the SCADA system already supplied to the industrial plant.
If you do not have either of the two systems mentioned above, you can view the data collected by Mini Phobos directly from the same device, through a convenient web page.
Dimension: 30cm x 16 cm (h x Ø)
Power supply voltage: 230 Vac
Supply current: 5A
Coupling bush: 2 inches (GAS)
Tip material: AISI 316 stainless steel
Number of points: from 2 to 7
Tip diameter: from 3mm to 5mm
Minimum error: ± 0.0018%
Standard error: ± 0.01%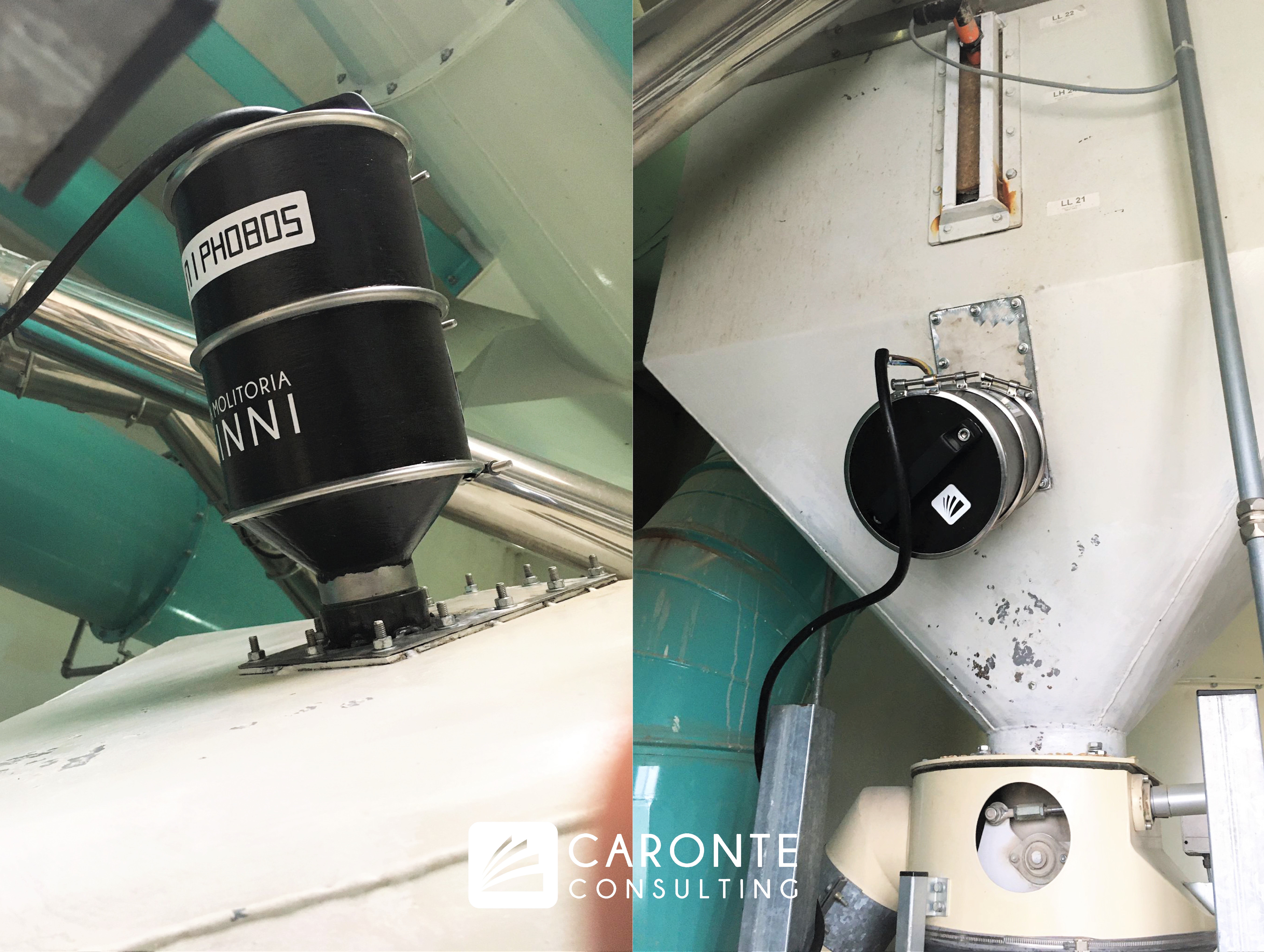 Find out about other customized systems that optmize production processes
Our devices can be used in any type of industrial process, from the field to the finished product.